Game Description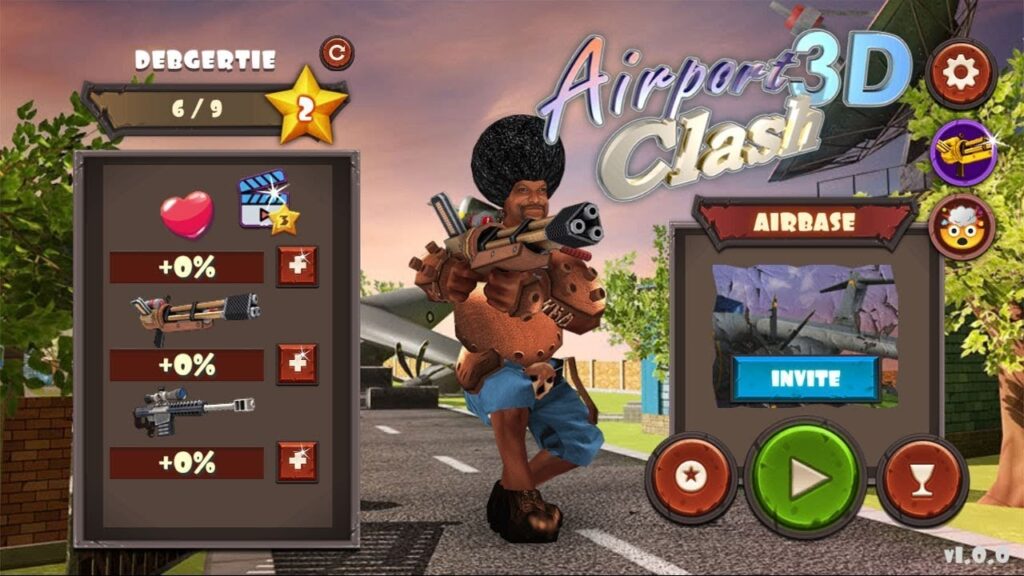 Dive into the heart of intense warfare with Airport Clash 3D, a multiplayer sensation set in the chaotic battleground of an airport. Experience the rush of strategic combat, frenetic gunplay, and team-based warfare as you vie for dominance. Immerse yourself in the high-stakes 3D shooter that promises non-stop action and the chance to emerge as the ultimate champion.
Game Controls
Take command of the battlefield with these pivotal controls:
Movement: Traverse the airport's dynamic terrain using the arrow keys or on-screen joystick.
Aim and Fire: Lock onto your adversaries with precise mouse control, and unleash a barrage of bullets with a swift left-click.
Reload: Keep the bullets flying by reloading your weapon—press the R key or utilize the designated on-screen button.
Switch Weapons: Adapt to the situation by cycling through your arsenal using the number keys or a dedicated weapon switch button.
How to Play Airport Clash 3D
Embark on your Airport Clash 3D journey with these fundamental steps:
Game Lobby Entry: Dive into the game lobby, select your team, and gear up for the impending battle.
Team Synergy: Collaborate with your teammates to devise strategies, outmaneuver your foes, and secure victory.
Mission Variety: Engage in diverse missions ranging from capturing strategic points to eliminating rival teams, based on the selected game mode.
Point Accumulation: Contribute to your team's success by accumulating points through kills, completed objectives, and overall prowess.
Victory Conditions: Secure triumph by meeting specific conditions tailored to each game mode, whether it involves flag captures or point thresholds.
Tips and Tricks
Elevate your combat prowess with these tactical insights:
Effective Communication: Utilize in-game chat or external communication tools to coordinate seamlessly with your team.
Map Mastery: Familiarize yourself with the intricacies of the airport layout, predicting enemy movements, and controlling key zones.
Strategic Use of Cover: Maximize the benefits of cover to shield yourself from enemy fire, carefully planning your advances.
Weapon Strategy: Experiment with various weapons to discover the optimal choice for your playstyle and the current battlefield dynamics.
Flanking Mastery: Gain a tactical advantage by employing flanking maneuvers, catching your adversaries off guard in the heat of battle.
Game Developer
Airport Clash 3D is the brainchild of a passionate team of game developers devoted to delivering immersive and action-packed gaming experiences. Their dedication shines through in the intricate design and dynamic gameplay of Airport Clash 3D.
Game Platforms
Download the game on iOS and Android devices to play on the go.
How to Play Unblocked
Unlock the full potential of Airport Clash 3D with these unblocking strategies:
VPN Solutions: Harness the power of Virtual Private Networks (VPNs) to bypass restrictions, ensuring unrestricted access to gameplay.
Proxy Servers: Conceal your location and guarantee unblocked access by leveraging proxy servers.
Browser Extensions: Install specialized browser extensions designed to unblock games and websites, ensuring uninterrupted play.
Immerse yourself in the adrenaline-fueled universe of Airport Clash 3D, where skill, strategy, and teamwork propel you towards victory. Engage in epic battles, dominate the airport, and showcase your supremacy in this exhilarating multiplayer shooter!