Game Description: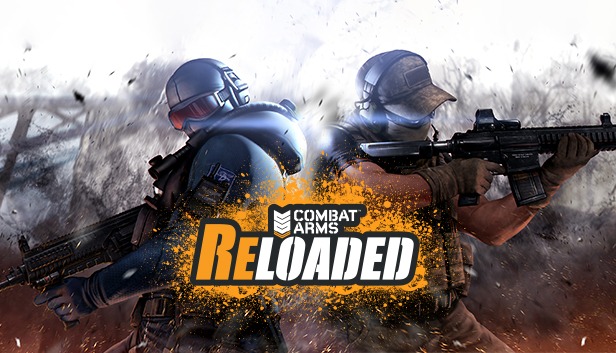 "Combat Reloaded" is a thrilling first-person shooter (FPS) game that offers an exciting and action-packed gaming experience. In this game, players find themselves in the midst of intense battles, armed with an array of weapons and equipment, competing against other online players. With its fast-paced gameplay and stunning graphics, "Combat Reloaded" is sure to keep you on the edge of your seat.
Game Controls:
Mastering the game's controls is crucial for success. Here's a breakdown of the basic controls:
W, A, S, D: Use these keys to move your character around the battlefield.
Mouse: Aim and shoot with your weapon using the mouse.
Spacebar: Jump to evade obstacles or reach higher ground.
Shift: Sprint to move faster for a limited time.
R: Reload your weapon to ensure you're always ready for action.
Number Keys (1-9): Switch between different weapons and equipment.
C: Crouch to make yourself a smaller target or sneak up on opponents.
Tab: View the scoreboard to check your stats and see how you compare to other players.
How to Play:
Choose Your Game Mode: "Combat Reloaded" offers various game modes, including Team Deathmatch, Free for All, and Capture the Flag. Select the one that suits your playstyle.
Select Your Loadout: Before entering the battlefield, customize your loadout by choosing your primary and secondary weapons, equipment, and attachments.
Engage in Battle: Once you're in the game, work with your team (if applicable) to eliminate your opponents or achieve the objective. Use your weapons strategically and be mindful of your ammo.
Earn Points: Score kills, complete objectives, and assist your teammates to earn points. These points can be used to unlock better weapons and gear.
Stay Alert: Always be aware of your surroundings. Keep an eye out for enemy players and use cover to minimize your exposure.
Coordinate with Your Team: If you're playing a team-based mode, communication and coordination are key. Work together to outsmart the enemy.
Watch the Clock: In objective-based game modes, pay attention to the time left on the clock. Time management can be crucial to victory.
Upgrade Your Gear: As you accumulate points, consider upgrading your equipment and weapons to gain an advantage over your opponents.
Tips and Tricks:
Aim for headshots to maximize your damage and take down opponents quickly.
Learn the maps to find advantageous positions and choke points.
Use grenades and other equipment strategically to control the battlefield.
Play with headphones to hear enemy footsteps and gunfire more clearly.
Practice and improve your reflexes to react faster in combat situations.
Game Developer:
"Combat Reloaded" was developed by NadGames and published by Y8. The game's development team has strived to create an engaging and competitive online FPS experience for players.
Game Platforms:
Download the game on iOS and Android devices to play on the go.
How to Play Unblocked:
To play "Combat Reloaded" unblocked, you can use a VPN or visit websites that offer unblocked games. Many schools and workplaces restrict access to gaming websites, but these methods can help you bypass those restrictions and enjoy the game from anywhere. Just be sure to follow your organization's policies and guidelines when doing so.