Game Description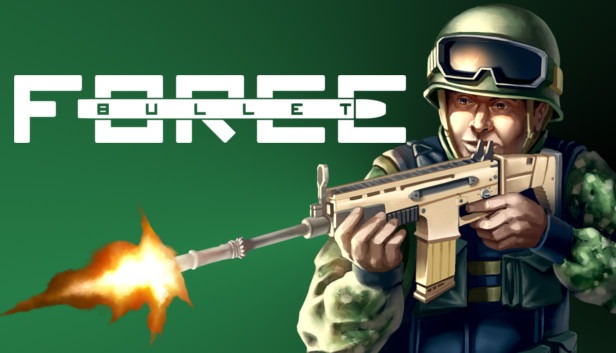 "Bullet Force" is an adrenaline-pumping, multiplayer first-person shooter that throws players into intense battlegrounds. Offering a range of weaponry, customizable loadouts, and diverse game modes, it promises high-octane combat on dynamic maps.
Game Controls
Movement: WASD keys or arrow keys
Aim: Mouse movement
Shoot: Left-click
Reload: R key
Switch Weapons: Number keys (1-5)
Grenade: G key
Melee Attack: F key
Crouch: C key
How to Play Bullet Force
Varied Modes: Engage in Team Deathmatch, Conquest, Gun Game, and other modes, each demanding unique strategies and objectives.
Customize Loadouts: Tailor your gear and armaments to match your playstyle and adapt swiftly to ever-changing combat scenarios.
Map Mastery: Navigate diverse maps, leveraging cover and terrain for tactical advantages and strategic maneuvers.
Team Coordination: Collaborate with teammates, communicate effectively, and synchronize actions to secure victories.
Tips and Tricks
Precision Practice: Regularly hone your aiming skills and shooting accuracy.
Map Awareness: Familiarize yourself with map layouts to predict enemy movements and secure advantageous positions.
Loadout Flexibility: Experiment with different weapon configurations to suit varying gameplay scenarios.
Team Communication: Utilize voice or text chat to coordinate strategies and maximize teamwork.
Game Developer
Developed by Blayze Games, "Bullet Force" stands as a testament to their expertise in crafting immersive, multiplayer FPS experiences.
Game Platforms
Accessible across various platforms:
Mobile (Android, iOS)
PC (Web browser)
Select gaming consoles
How to Play Unblocked
Official Sources: Play directly from authorized gaming websites or the developer's site.
VPN Solutions: Use a reliable VPN service to bypass network restrictions hindering game access.
Proxy Servers: Employ proxy servers to navigate around network blocks and enjoy uninterrupted gameplay.
"Bullet Force" guarantees heart-racing action, strategic depth, and extensive customization, making it a go-to choice for enthusiasts seeking thrilling multiplayer engagements.